This is one of the coolest projects we have been involved to date: the design of Larrun´s graphic identity. Base in San Sebastian, "Larrun is a trilingual, secular and egalitarian school that promotes freedom, respect and autonomy". It was a challenging project for the studio since we have to design from the brand identity and campaigns to signage & environmental graphics.
Larrun (which means "good pastures" in Basque) is a mythical mountain of the western Pyrenees, on the border between the Basque Country, France and Navarre. We based the brand design of the school on different concepts derived from the parallelism between education and the adventure that supposes climbing a mountain.
In this project I was lucky enough to work on the signage and color program of the school as well as other aspects related to space design together with my friend Sara from Zuri Estudio. An example is the large holes on the walls of all the classrooms. Our idea was to create open, playful spaces, with unexpected interactions and light games depending on the time of day and the use of this spaces.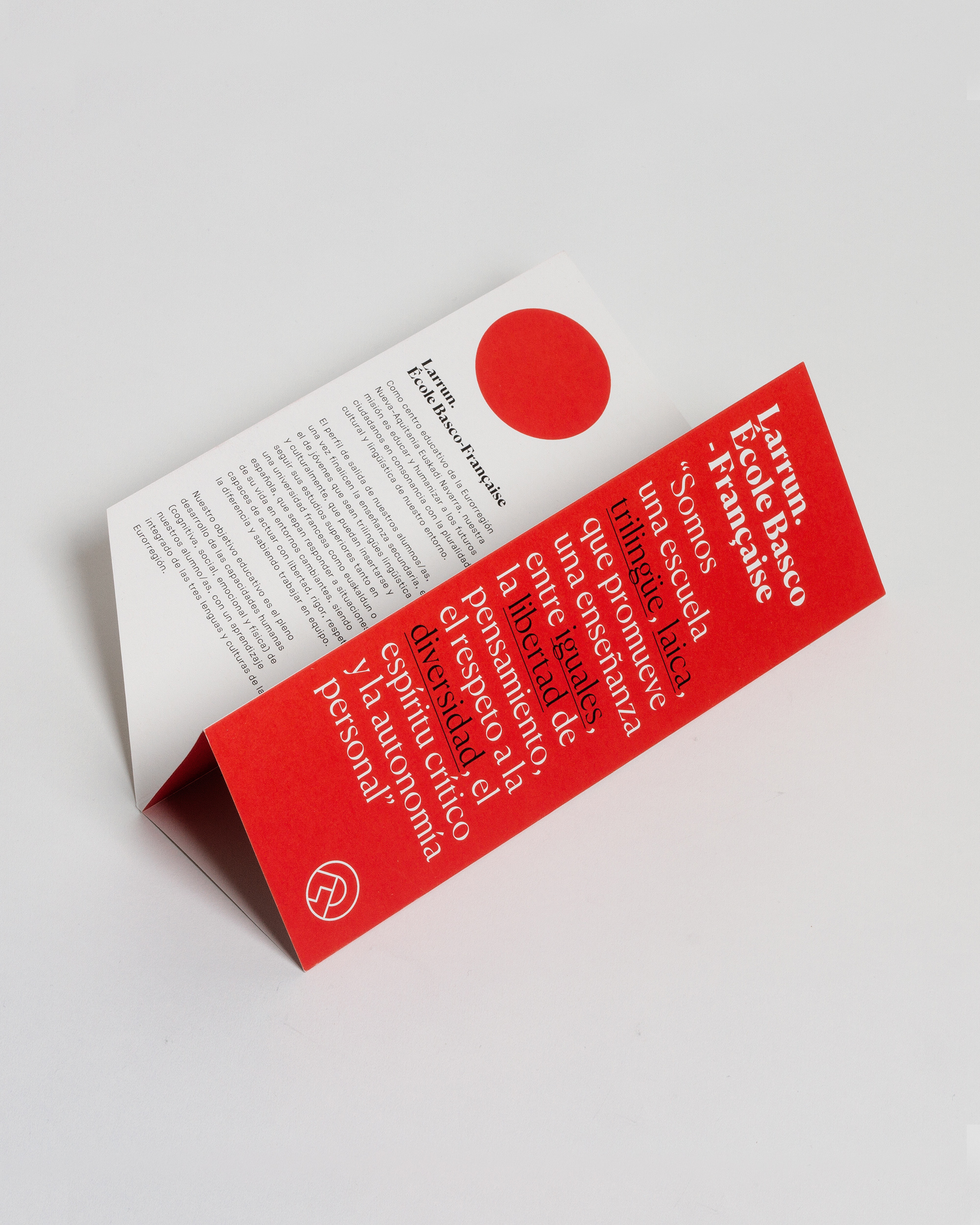 I wanted to thank Larrun´s team for their trust in us to help them with the design of this beautiful project and also wanted to wish them the best for the future. I hope that with the design we have also contributed to the happiness of the children in this school :)
Eskerrik asko Ainhoa, Paula, Juantxo and Txes! And thanks also to Sara, Sancho, Angela, Jabier, Ignacio, Yosigo and the rest of the collaborators!

Pics: Yosigo