A few months ago I had the pleasure of designing the graphic identity of the exhibition
"2, 3, 5, 7, 11, 13, 17, 19, 23 ..." by the artist Esther Ferrer in Tabakalera. Esther´s work has toured the territory of performances and happenings, although she is also the author of installations, photographic series and radio works. The exhibition project, curated by Laurence Rassel and Mar Villaespesa, approached the exhibition hall as an alive space and focused mainly on those works linked to the prime numbers and to the actions and their variations carried out by Ferrer during her wide artistic career.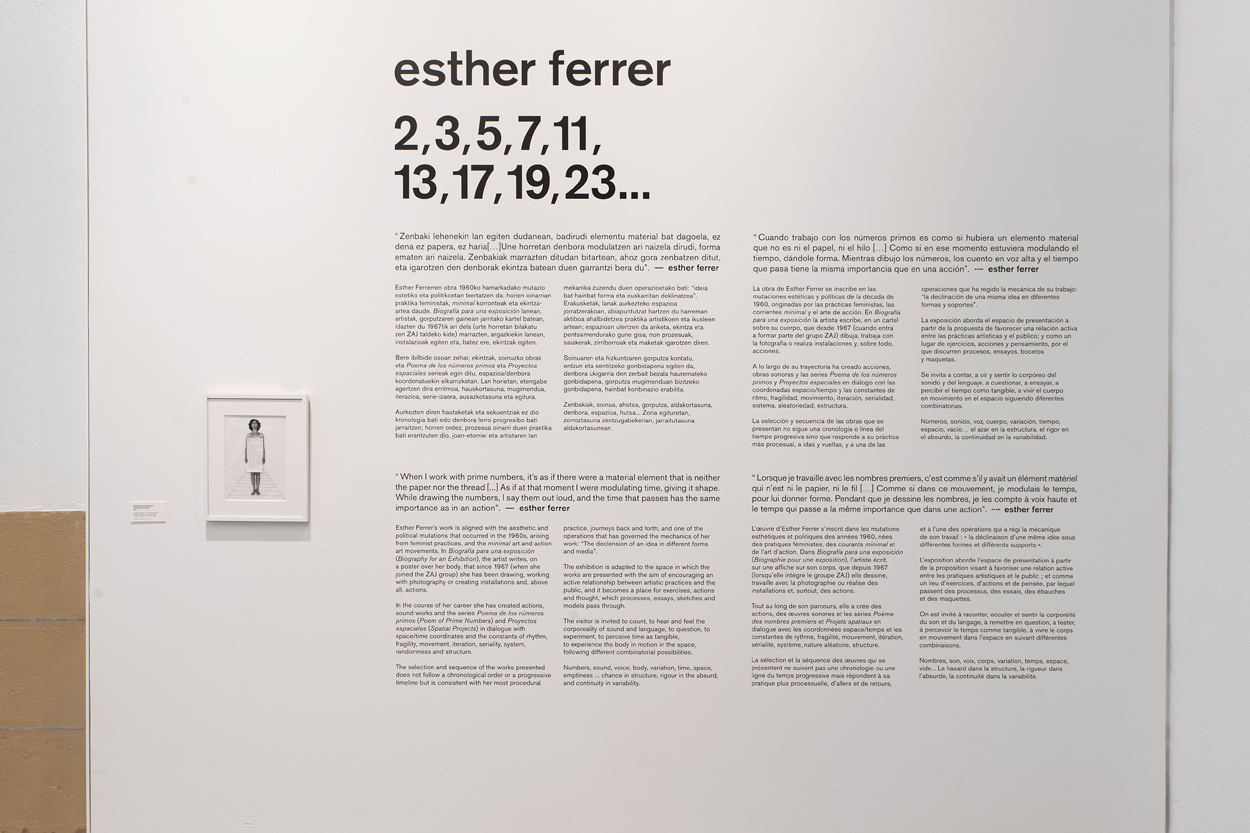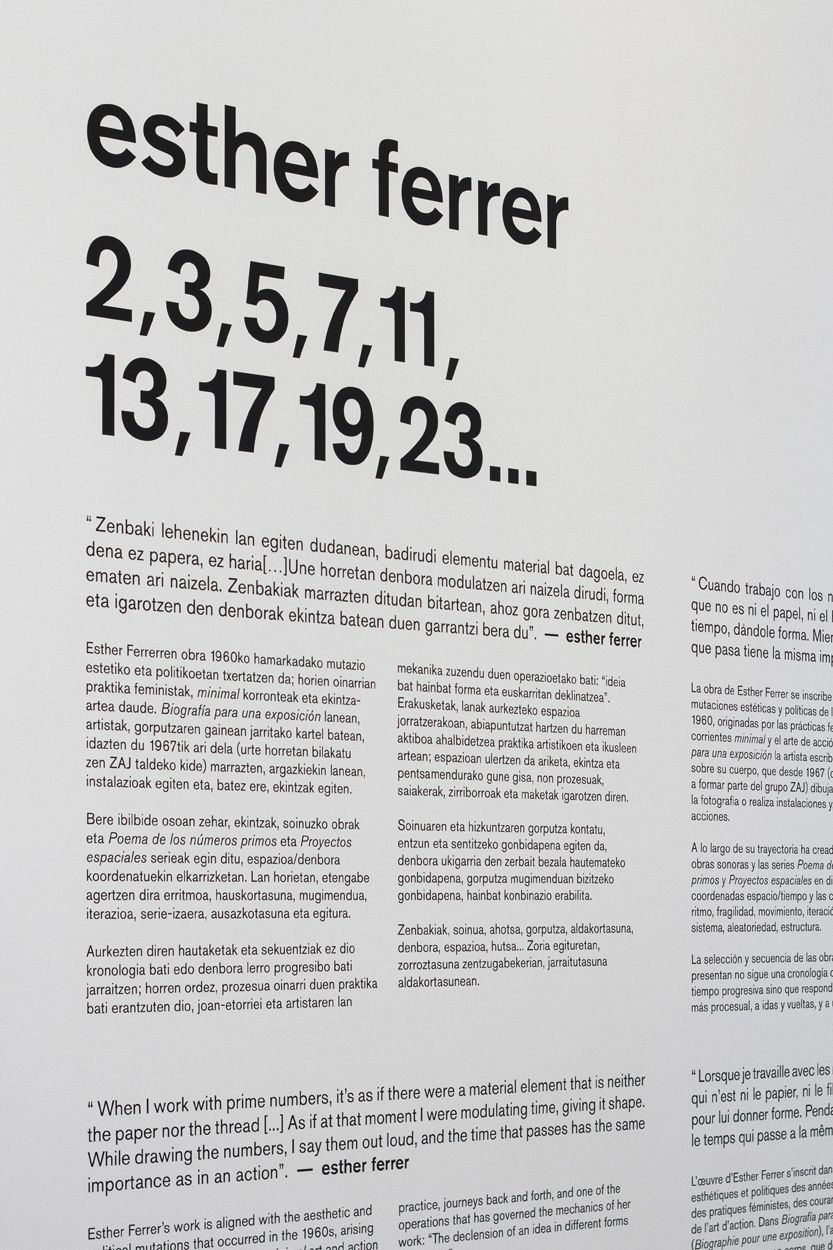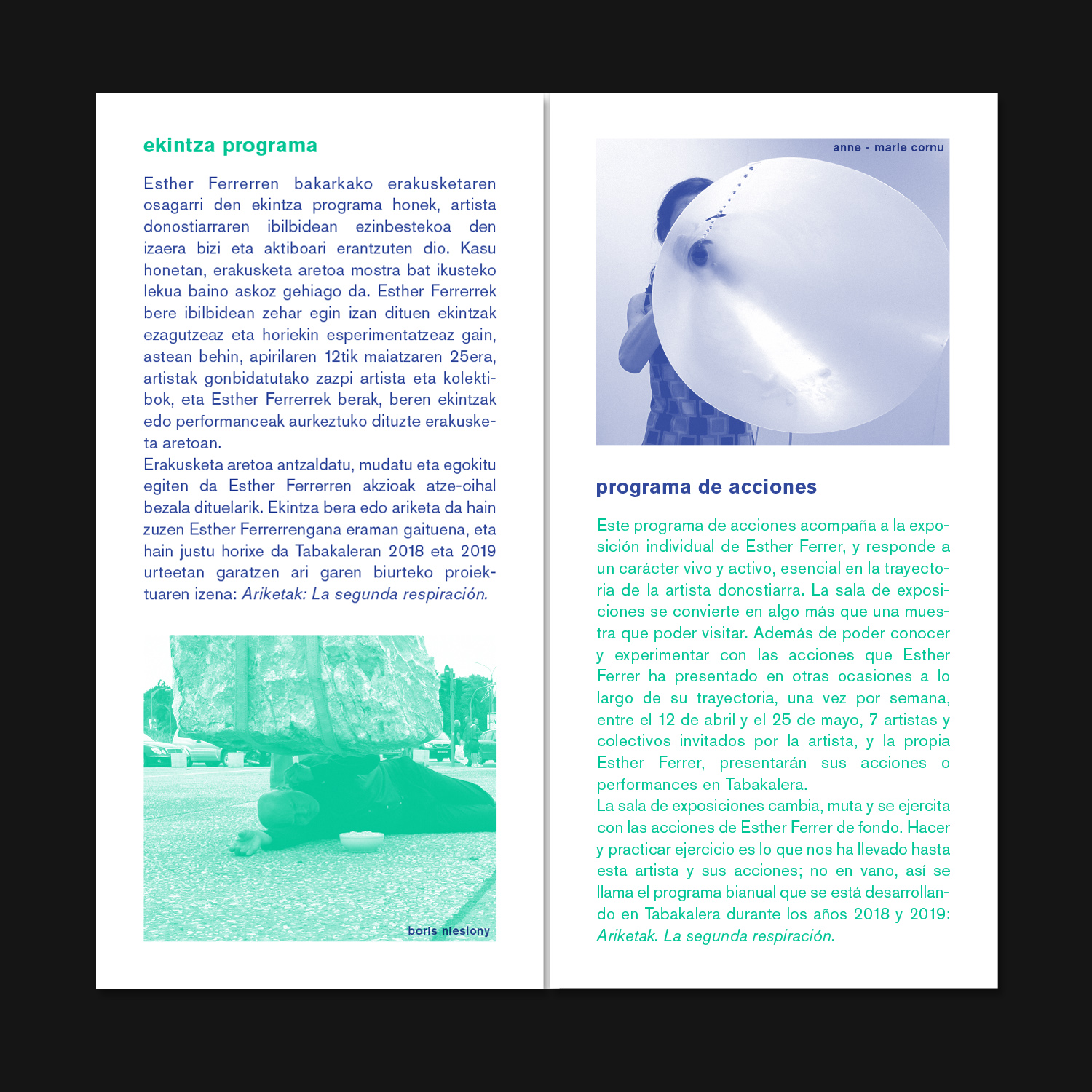 Discarded proposals for Esther Ferrer´s exhibition in Tabakalera. My idea was to introduce the concept of time and repetition, two of the most recurrent themes in the artist's work.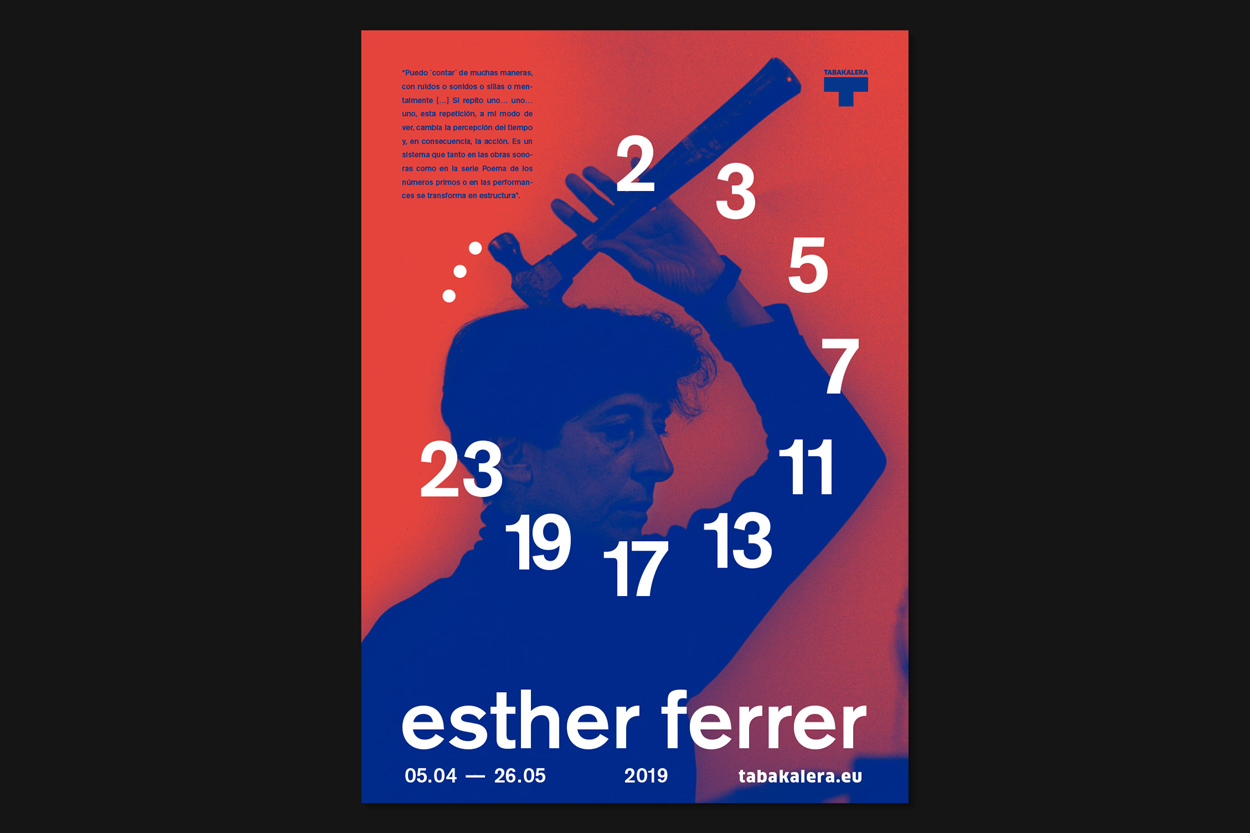 Slideshow pictures by Mikel Eskauriaza