Over the years, for the graphic identity of the Dock of the Bay, I have dealt with the themes of light, movement and its relationship to sound and music. I have always loved hanging mobiles, especially those of Alexander Calder and Bruno Munari's "Le Macchine Inutili". The movement of a mobile is fascinating and hypnotic. I thought it could be interesting to design and build one then take pictures and videos of it thus generating all the graphic needs for the communication of the festival.

The idea crystallized talking with Yosigo (photographer), who was eager to work on a project like this and helped me to generate all the images and videos. With the right music, we saw that we could create a beautiful audiovisual piece. My musician friend Guillermo Astrain composed a wonderful song that managed to recreate the atmosphere we were looking for. It's a kind of "electronic lullaby" that fits very well with the movement of the mobile. The looped melody helps to achieve the level of attention and hypnotic effect we were looking for.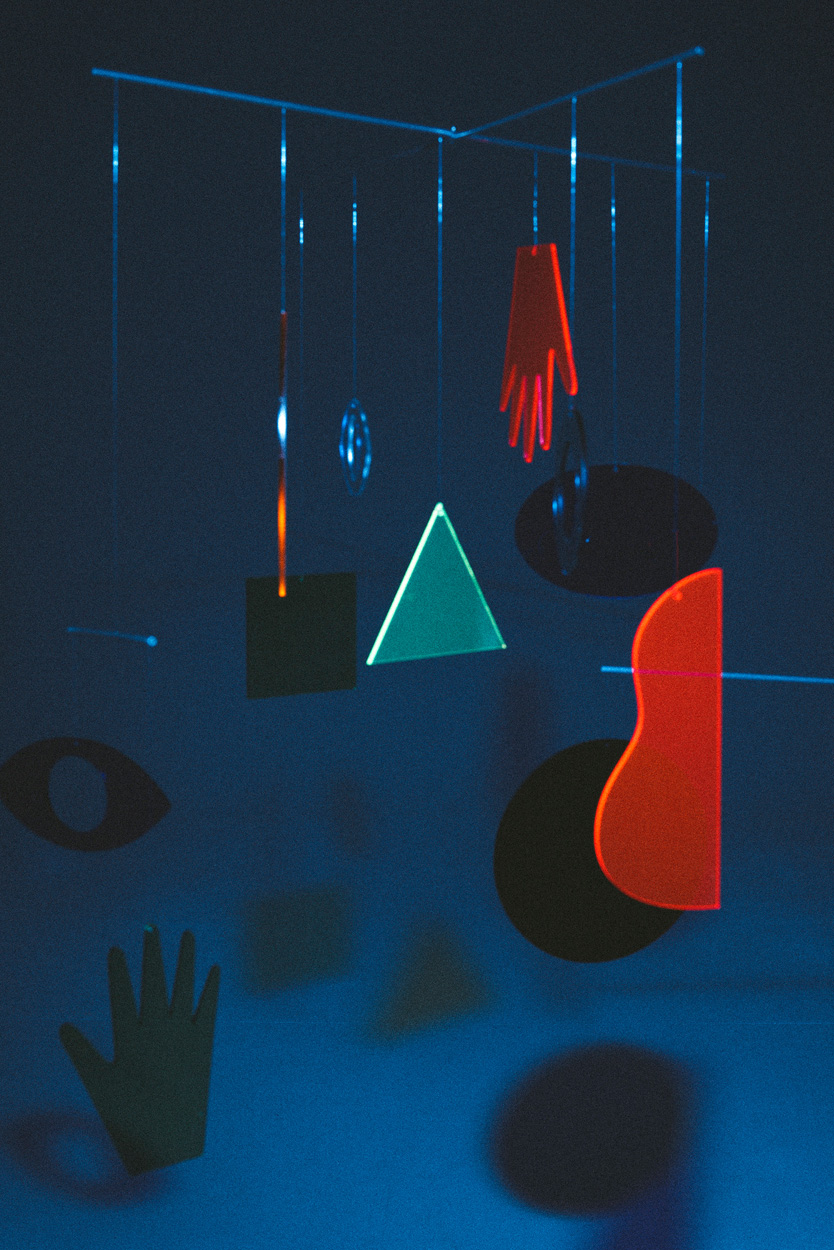 I had never built an object that I could use as an element from which to develop a graphic work. I chose translucent methacrylate for its variety of colors and because it allows light to pass through, thus creating infinite games of color, light and shadow.


Estudio Primo ©2021